racquetes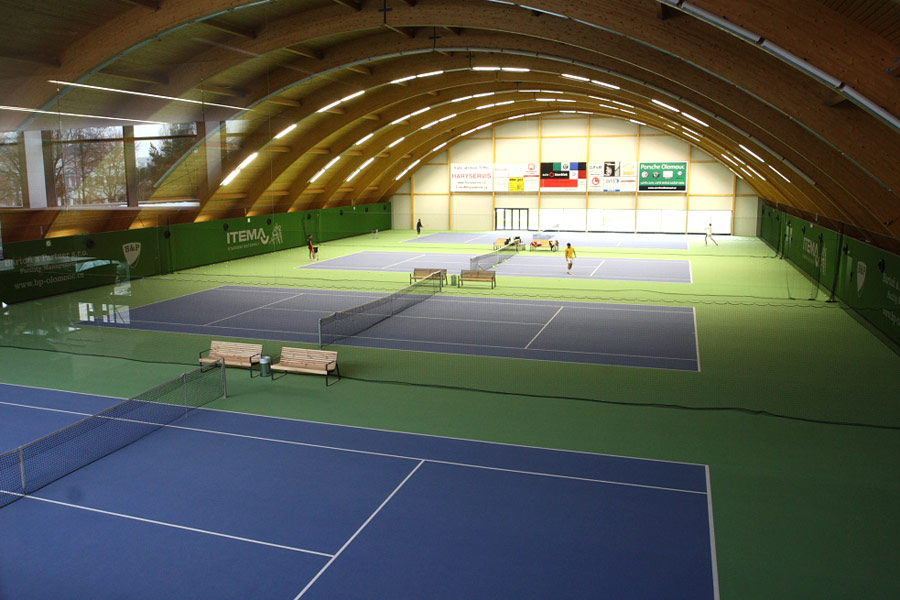 Tennis, squash and badminton enthusiasts will enjoy playing in our racquet zone.
The carpeted playing surface in the tennis hall guarantees quality conditions for all kinds of players, varying from recreational up to professional users; separate entrances to individual courts ensure that players are not interrupted. Spectators can follow the action from the comfort of sofas in the reception area and gallery.
The air-conditioned badminton hall, with four courts, is the only such facility in Olomouc. The professional spring surface provides players with excellent conditions for healthy movement.
Quality trainers and practice partners are available to help players who want to improve their skills. A children's academy with complete training equipment serves the needs of young players.